Tuesday, December 31, 2013
2013 :: These Are a Few of my Favorite Things
Best Junk from 2013:



This one and that one:

New job, new hat, all good stuff.
Really the favorites of all of my favorite favorites. Forreals.

All Media Network
Turmoil! Upheaval! Exciting Things! Terrifying Things! Liberating Things! Pain-In-The-Ass Facilities/Office Manager/Startup-y Things! This year my former company spun the websites I work for off to a new company called All Media Network. This means that the day-to-day operation of AllMusic, AllMovie and AllGame has been handed over to myself and a small team of my good friends. While this is ultimately not unwelcome, it is a huge responsibility and it weighs heavily on my soul. I am up for the task, I feel empowered to keep the sites growing, but at the same time...hoo boy. It was a bit of a surprise.

The Redesign of AllMusic:

We hired a really talented designer, got our shit together and nailed down an entire from-the-ground-up redesign of the site in a matter of weeks.
It then won an FWA shortlist award and will be a Merit award winner in the 15th Annual HOW Interactive Design Awards in July 2014.
It was a slog to build out but I'm incredibly proud of the results.

Basement Erasement
A couple years ago we had some problems with our plumbing and the guy said "You've got two options. You can replace all of the plumbing or you can never keep anything of value in your basement." This year we replaced all of the plumbing in our house (no small task), then insulated, painted, repaired the cement, replaced the windows, added carpeting and put furniture down there, now we have a place for the boy to put his Legos and we could reclaim the living room. Hard work, expensive, but ultimately worth it.

My father's day consisted of Zingerman's bacon,
Biercamp
brats, Bells beer, the Detroit Tigers and Washtenaw Dairy ice cream.
Michigan Father's Day achieved

Henry made these crazy paper monsters.

They look so cartoonishly alive. I want to watch a Cartoon Network series based on their escapades.
Bobcat Goldthwait voices Red Rooster and Pee Wee Herman is the voice of Big Blue.

SXSW
I got to go to South By Southwest music festival as part of my job. Lonestars, BBQ and heard some good music.

AMG Softball Reunion
I flexed my Softball bones at an AMG softball team reunion game this year. Everybody won.

Collaboration:

A talented artist created the monster on the left and then another talented artist create a companion monster on the right.
They both look like cool bros.

A boat tour under Mighty Mac
We took a boat tour under the Mackinac Bridge and really got the back story and little tidbits about the construction of the bridge. Additionally, sailing underneath the bridge and seeing all of the angles in the sunset was pretty great. Recommended!

Porchsleeper
reunion
Where you been? Honestly this is probably the only situation in the history of rock and roll where the band members liked hanging out with each other so much that they decided to start playing music together again just so they could be around each other. Also, this is the basic plot of Brokeback Mountain.

A buddy of mine discovered this 49-year-old bourbon in his aunt's closet and immediately thought of me.

I have some pretty nice friends.

Literati
An independent bookstore opened in a downtown location in America. It was appreciated and became financially viable, not by selling papercraft or incense or action figures, but by selling actual books. Film at 11.

Isalita
A terrific Mexican street food place called Isalita
opened up in our town. Bury me in elotes!
While my kid was at the zoo, one of the parents took this spectacular picture:

I've always heard the phrase "Does a bear shit in the woods?" but I guess I never thought about what polar bears might do...

I saw a meteor
:
I really thought it was just above Ann Arbor. Turns out it was an entire state away. Still, pretty wild to see.

My Mom retired
Long time coming. She seems happier.

APRIL FOOLS!

On the night before April Fools Day I spent about an hour gluing googly eyes on every thing in our fridge.
The look on my wife's face the next morning was worth it.
Also, there's still a mustard with one eye in the door of our refrigerator.

The Bar at Braun Court
A kooky little bar opened our little town and I got to spend some time there this year. They serve some weird drinks and they have a bathroom full of plug-in moving portraits of Niagara Falls. It feels a lot like the kind of bar I'll probably open someday.

I saw Hem, Band of Horses, Old 97s and Drive By Truckers do rock shows.
We also saw Bill Harley who does stories and kids music, and I'll be damned if this goofy guy doing his storytelling goofballiness didn't stick with us. We'll go see him again.

At my grandma's 95th birthday party she only received whiskey.
She made excellent choices in life.

Computers, Innernets and Technology:
This guy dancing at a Willie Nelson concert.

"Swing out...Beach Boys... downstairs ...annnnd we're back. YEAH!"

Vine
Teeny six-second movies that loop. Sometimes it's the little things.

Wii U
We finally caved and got a video game system for the boy (now that we have a cool basement). It's a pretty amazing piece of technology.

The podcasts Harmontown and Bullseye with Jesse Thorn.
Both of these are worth putting in your ears.

BatDad:

This guy makes fathering look like fun (and being his wife look very challenging).

Tumblr in general but also
LiartownUSA
Liartown USA are the folks behind the fake grocery fliers you may have seen. All comedy gold.

Recordings:



This Spotify Playlist has my best tunes from 2013.



Spotify is like a faucet of music that you just turn on
Random Access Memories
by Daft Punk
Quite simply the most original and best album of the year. Damn if those French robots don't know how to make good music.

Lonesome Dreams
by Lord Huron
The debut from Michigan-born/Los Angeles-based band, this got a lot of play from me this summer. Just terrific wistful and melodic music from the ends of the earth.

The Worse Things Get, The Harder I Fight, The Harder I Fight, The More I Love You
by Neko Case
Oh Neko, you wild thing. How do you make such incredible, loving, terrifying music. I think if I met you we'd eithe have a pleasant conversation or you'd force me into a car for some unwanted Thelma & Louise-type caper. (Aw who'm I kidding, I'd probably go willingly).

Ghost on Ghost
by Iron & Wine
In my imagination, Sam Beam moved down to a ramshackle old mansion in New Orleans, channeled some ghosts and then hired a ton of great musicians to record a new version of Astral Weeks. That's how the movie plays out in my head anyways.

The Ash & Clay
by The Milk Carton Kids
Heartbreakingly sweet and haunting, these two kids pick up the Gillian Welch/David Rawlings mantle, channel it through some early Simon & Garfunkel LPs and make some really charming and heartfelt songs.

Summer Sleeves
by Andrew Leahey & the Homestead
Even though this EP is only 4 songs long, the leadoff track "Little In Love" got a ton of "windows-down-volume-up" play in my car this summer.

Hannah Georgas
by Hannah Georgas
Haim and Lorde made a ton of noise this year but in my opinion, this Canadian singer-songwriter has more songwriting chops than both of 'em.

No Beginning No End
by José James
Imagine if that D'Angelo video of his torso was interpreted by a jazz combo and recorded for Blue Note, you might have an idea of what this album is about.

Magpie and the Dandelion
by The Avett Brothers
While I believe these are mostly b-sides or leftovers or what-have-you from The Carpenter sessions, I liked this better than the proper album they put out.

Steel Guitar Jazz
by Buddie Emmons
While this album actually came out 50 years ago, I was turned onto it this year. It was described to me thusly: "I picked up an album in NYC that I have now learned is the long out of print score for the Truman Show-esque movie about Zac. When he's in the scene, this is playing. In your head, his, or both."

I spent a lot of time refining this early Reggae/Ska/Bluebeat playlist.

Good for summer afternoons or January days when you wish it was summer.

Finally: somebody uncovered this recording of The Ronettes doing Baby I Love You (Isolated Mix)


Book Learnin':



These are books:

True North
by Jim Harrison
I waited until I was in the northern Michigan woods before starting this book and it was the right choice. Harrison's simple anti-hero drinks too much, gets some tail from women who are not too skinny and aimlessly tries to atone for the horrible money-grubbing rape of the wilderness his family has caused in the Upper Peninsula. No wait, it's really good and uplifting. Aw, I'm not telling it right. Jim Harrison does though. You should let him do it.

Cloud Atlas
by David Mitchell
A twisting tale that kept me rapt the whole way through. I am afraid to see the movie.

Miss Peregrine's Home for Peculiar Children
by Ransom Riggs
Listed as young adult fiction, but this weirdo time travel Potter-esque tale was pretty dark and twisted. Kudos!

The Dog Stars
by Peter Heller
An amateur pilot and his dog try to survive in a barren post-apocalyptic wilderness. Gripping.

I Want My MTV: The Uncensored Story of the Music Video Revolution
by Craig Marks, Rob Tannenbaum
I will never look at Billy Squier the same way.

Straight Man
by Richard Russo
Over the novel's four days, all heck breaks loose -- while his wife is out of town, college professor Hank Devereaux's department goes haywire, his daughter's marriage dissolves, his nose is mutilated by a coworker, he threatens to kill a goose on local television . . . oh, there's a drunken episode involving a hot tub, and another scene in which our hero is stuck in a heating vent while spying on a department meeting.

Dare Me
by Megan Abbott
If you had handed me this book about two high school cheerleaders getting involved in a smalltown suicide/murder investigation and said "You'll really like it" I woulda said "Nah." In fact it was quite compelling and made me very glad that we will never have a teenaged girl living in our house.

Gone Girl
by Gillian Flynn
This was not a terrific book but it was a terrific read. The definition of a page-turner. It'll probably make a great movie if they don't screw it up too bad.

Televizzle:
All of the other shows I watched this year cannot hold a candle to Breaking Bad.
So many people say "It's the greatest" or "There's not a bad episode in the whole series" and that is tough to swallow from a rabid uber-fan. "Yeah yeah, I'm sure it's great." But if you spend 44 minutes and watch the pilot, you might want to clear your schedule for the next couple weeks. It's pretty compelling TV. Also, I am now interested in buying some crystal meth if you know somebody who is holding.

Arrested Development
I never watched these the first time around although the concept is right up my alley (comedy weirdos, ensemble cast) and when they got resurrected by Netflix I started watching the first series. There is a lot to like but I abandoned ship about halfway through. I'll get back in once Breaking Bad is done.

The IT Crowd's Last Episode
Poke around on the innernets. It's worth it.

Agents of S.H.I.E.L.D.
Joss Whedon had something to do with it. I'm In.

Workaholics
Alternately hilarious and creepy but then hilarious in the creeposity. These brajs really love each other, which is sweet...but creepy.

The usual suspects.
Tigers games, Mad Men, Firefly and 30 Rock reruns.

R.I.P. 30 Rock!!!

'I love this cornbread so much I want to take it behind the middle school and get it pregnant.'
– Tracy

'I like when a woman has ambition. It's like seeing a dog wearing clothes'
–Jack

'I watched Boston Legal 9 times before I realized it wasn't a new Star Trek.'
–Tracy

'I don't sleep on planes. I don't want to get incepted.'
-Jack

'I only pass gas once a year, for an hour, atop a mountain in Switzerland.'
– Jack

Liz: 'Why are you wearing a tux?'
Jack: 'It's after six. What am I, a farmer?'
–Liz and Jack

'Who hasn't made mistakes? I once french-kissed a dog at a party to try to impress what turned out to be a very tall 12-year-old.'
–Liz

'They do that a lot in movies: An Affair to Remember, Sleepless in Seattle, and that remake of An Affair to Remember that I was in, A Blaffair to Rememblack.'
–Tracy

'Hey, nerds! Who's got two thumbs, speaks limited French, and hasn't cried once today? [pointing thumbs at self] This moi.'
-Liz

'One time I laughed at a blind guy eating spaghetti! Sometimes I pee in the shower if I'm really tired! I saw my grandparents making love once and I didn't leave right away!'
-Liz

Kenneth: 'And your landlord called and he says it's not the toilet, it's you.'
Liz: 'That's his opinion.'
-Liz and Kenneth

'Here's some advice I wish I woulda got when I was your age: Live every week like it's Shark Week.'
–Tracy

The Cinema:
These are all of the movies I saw this year.
I offer no ranking for them only to say that Planes was pretty terrible and Free Birds was only passable.
Pacific Rim
Iron Man 3
Gravity
Thor: The Dark World
Sound City
Planes
Cloudy with a Chance of Meatballs 2
Free Birds
Ug, This Shit Again?



Our ancient cat Bukowski died.

The only cat I ever knew who would fetch. Hair ties, milk jug rings...If you balled up a piece of paper she would come around to see if you would throw it.
My Great-Uncle Aub died
A ballsy old coot. He drove a hot yellow muscle car for as long as I knew him.

Krazy Jim's Blimpy Burgers
Closed.
My parents actually sorta met at Blimpy's all those years ago. Hopefully they'll reopen somewhere but I doubt it'll be the same.

Some folks I worked with no longer work with me.
Some by choice, some were not by choice. All were a drag.

Famous people I like died.
George Jones, Storm Thorgerson, Roger Ebert, Hal Needham, Jonathan Winters, Elmore Leonard and Barbara Park (the author of the sassy Junie B Jones children's books) hit pretty hard.

::

Thanks Innernets and those involved with my life.

Comments: 1
Monday, December 31, 2012
2012 What-Not
Best of 2012:



PJ & The Boy

The best of the best.
The
AllMusic
Redesign
This year I got to really focus my attention on the redesign of AllMusic.com, updating the design and offering more features. Despite struggles and differences of opinion and the inevitable user backlash, this has been the most fun I've ever had at a job and I hope to keep doing this forever (even in the future when the internet is just light beamed into our heads from space).
We went to a terrific bar called
The Royal Cuckoo
in San Francisco.
The album selections were all kept in an old card catalog in the back. All Tropicalia, 60s country and obscuro LPs. The owner is the sister of Lavay Smith who shows up to sing from time to time while her brother plays the Hammond B3 organ. It was dark and styled like a retro hunting lodge and I never wanted to leave.
Somebody put up this flyer at work:

Eating at
Lamy's Diner
in the Henry Ford Museum
There has been this cool old diner as an exhibit in the middle of the Henry Ford Museum and this year they opened it up to serve food. Better Made chips and Faygo in glass bottles anyone? Andrews Sisters on the tinny radio! Paper hats on the cooks! A dream realized!
Levi's 559 Relaxed Straight jeans.
If you've seen me in pants this year, these are probably the pants you've seen me in. Thanks for the "What Not To Wear"-style fashion advice, Darlin'.
Star Wars Night at Comerica Park

We did a handful of outings to see the Tigers this year, including a super-fun visit to Star Wars Night (as pictured above).
Then they went to the World Series. Bless you boys.
Van Halen put out a new album with David Lee Roth and then went on tour.
I got to see the Detroit show of that tour before Dave and Eddie inevitably got mad at each other. I blathered on about it here.
Orange & Ginger Energy
lotion from Bath & Body Works
Nice lotion, great when poured over ice cream. Also, the liquid hand soap makes a great chaser after a shot of cheap gin.
A romantic weekend with Bells on.

My wife whisked me off to a romantic weekend in Kalamazoo, the highlight of which was finally getting to take the Bells Brewery tour. Eccentric indeed.
Joss Whedon at SXSW
I got to see Joss Whedon speak at South By Southwest. He was funny and clever. Y'know, as billed.
Total Unicorn
at SXSW
At South By Southwest we went across the highway to a little bar that was having live music. The main attraction was a band called Total Unicorn. For a while there were these old roadies setting up equipment and I said to myself "Oh, I wonder when the band is getting here..." then the old guys put on full-head unicorn masks and started playing this bleepy bloopy electronic music. While wearing unicorn heads with light-up eyes. It was life changing.
Visited Disney and the Harry Potter theme park.

We took a family trip down to Orlando to pay the mouse, and also hit up the Harry Potter theme park.
While the tickets were pricey, I was glad to see the deep nerdiness of an entire theme park devoted to a children's book rendered in such incredible detail.
Even the shops that weren't even shops looked like shops.
Every time you turned around you got to see another subtle Easter Egg reference to the books or Potterverse.
Well done, Floridians.

The
Ice Cream Bar
in San Francisco
The Ice Cream Bar is a full service 1930s style soda fountain and classic lunch counter, serving house-made ice cream and sodas, kind of like a hip "mixology" cocktail bar but with ice cream. I had a root beer made from tinctures and (I believe) a bit of J.D. Rockefeller's own blood. It was delicious.
The first paragraphs of
this interview with Jon Hamm
in Esquire.
Little-known fact: Jon Hamm owns four eagles. They sit on separate perches in his backyard. Four species of eagle: golden, tawny, Spanish Imperial, and short-toed snake.
Previously unknown: Every morning, these eagles are fed, then rotated by a robed assistant whose sole duty is to judge which of these regal birds looks most like Jon Hamm on that particular day.

AllMusic on Commercial on TV



I helped to come up with the overall idea and coordinate the music for this promo that was eventually turned into a commercial as seen on DirectTV.
I had a dream where my sister Emily said that Penny and I acted a lot alike and Penny said "We're just like Billy Gibbons and Dusty Hill if they were in Spandau Ballet instead of ZZ Top."
Cool story bro
They opened a Culvers in our town.
All of the Butterburgers!!!1!
Obama got re-elected.
This means something.
I turned 40.
I had a big party with a bunch of my pals.
This is what I learned.

::
Innernets and Technology:



I started a Tumblr page

Tumblr is pretty incredible.
It has all of the things that I really loved about blogs so long ago: Just one image after another of funny, crazy, sexy, fascinating things.
Between Tumblr (instantly posting funny images) and Facebook (posting quick observations) it makes Blogger a bit of a tough slog.
Agile
development methodologies
Nerdy to say, but Agile is just like making quick lists of things to cross off and when you're done you get a whole project that is completed. I am appreciative to the folks who have walked me through this so far.
iPhone
While I miss my tactile keypad, I do enjoy the iPhone. Thanks, work.
I got a new
Car Stereo
from my darling bride.
It has a USB input so I can play my iPod in the car without trying to hook up the infuriating FM transmitter, but the coolest thing is that the background lights change color. This just in: I am easily impressed by shiny objects.
Crazy Cow video



MOOOOO! Man did this hit the spot one afternoon.
Angry Birds Star Wars, Where's My Water and Minecraft
Oh iPad, I'm sure there are all sorts of great important things I could be doing with you, but simple games seem to be what I navigate back to for long stretches at a time.
Red Bull Stratos Space Jump and the Mars Rover
Space is the place, apparently. A worthwhile version of the space jump is available on the YouTubes here.
Acid Sweat Lodge
My favorite blog of the year. These guys collect great photos of bikers, punks, log cabins, party dudes and metalheads, then classify the photos into scientific research groups Like "beards" or "brotherhood" or "hideouts"
G.O.A.T. performing "Quack Like A Duck"

This should probably not be seen (or heard) by anyone, but I'll be damned if some dudes I know didn't watch this video about 74 times in a row and laughed so fucking hard each time.
It makes me question everything I know.
::
Music:



This Spotify Playlist has my best tunes from 2012.




Spotify is like a faucet of music that you just turn on.



Albums:
3 Pears
by Dwight Yoakam
A spectacular pop record by way of Bakersfield.
Boys & Girls
by Alabama Shakes
Super brassy soulful female vocals fronting a down-and-dirty bar band.
Some Nights
by Fun.
These young kids like Queen records and pop hooks.
The Tarnished Gold
by Beachwood Sparks
Sweet and dusty indie twang. This one really grew on me.
Hot Cakes
by The Darkness
Cock rock extraordinaire. A return to form after that crappy album with the train on it.
Mirage Rock
by Band of Horses
Another grower. Very melodic and anthemic rock with lots of backroads and mountaintop harmonies.
A Different Kind of Truth
by Van Halen
Somebody commented that this album was better than it had any right to be, and that feels pretty spot-on.
Celebration Rock
by Japandroids
These guys play loud rock and they sound like they're having fun. Both of 'em. 35 minutes of garage-door-rattling fun.
Home Again
by Michael Kiwanuka
If The Band hired Bill Withers and Shuggie Otis to cover all of Astral Weeks, it would sound like this.
Pool Party
by Ponderosa
Produced by Dave Fridmann (Flaming Lips pal), spacey/swimmy melodies and reverb-y vocals. Triumphant!
Additionally I spent a good chunk of the year tracking down great old late '60s/early '70s California psych-country tunes.
I envisioned long-haired hippy kids who heard a Merle Haggard record and smoked a big bowl and recorded a twangy freak-out tune or two in their catalog.

My exploration grew from there, and I ended up with this playlist called California Gold Mine




::




Movies:
Raiders of the Lost Ark
Took Hank to see this when they re-released an IMAX version of it.
We left for the theater across town just before kickoff on a football Saturday.
We wanted our journey to the movie theater to be as close to the Raiders opening sequence as possible: filled with traps and mortal peril.

The boy was totally into it, as is evidenced by his schoolwork:


The narrative says "The Boulder. Who is he again? Indiana Jones. Oh yeah. See the gold idol?"
Hunger Games
When Katniss shouts "I VOLUNTEER!" I get goosebumps.
The Five-Year Engagement
Not spectacular as a film, but I got to say "I know where that is!" about a hundred times since it was filmed in Ann Arbor.
Moonrise Kingdom
Funny and cute. I liked it more than Darjeeling Limited and Fantastic Mr. Fox.
Looper
Hoo boy. This one was a heavy little mind-bender. Part sci-fi, part thriller, part horror movie, part shoot-em-up. All crazy.
Argo
White knuckles throughout. Also Alan Arkin in anything is caustic and terrific.
Dark Knight Rises and Wreck-It Ralph
Both of these were entertaining cartoons where beefy good guys triumph over a sinister villain who has a creepy backstory, via the help of a sassy young sidekick.
The Avengers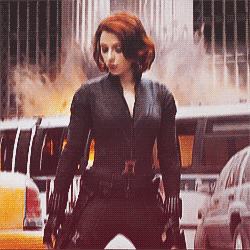 Bang! Zoom! Hilarity! Group Dynamics! Flawed Hereos! Scarlett Johansson in a black bodysuit! Shawarma! Joss! So good.





::




TV:
Downton Abbey
Rich white ensemble cast has drama and acts crazy.
Storage Wars
Blue collar white ensemble cast has drama and acts crazy.
Game of Thrones
Medieval white ensemble cast has drama and acts crazy.
Plus I watched Louie, Mad Men, a ton of Tigers Games
and the live episode of 30 Rock nearly killed me:




"I done stole me a catfish! I'm gonna eat 'til I'm belly full!"




::





Books:
Reamde by Neal Stephenson


Man, this guy writes a book that will stick with you. I never wanted this one to be done.



Terrific Neal Stephenson Reading Experience image from this blog.
The Art of Fielding by Chad Harbach
A terrific and timeless baseball love story.
Ready Player One by Ernest Cline
Oh man, this was like a choose your own adventure book set in an Atari 2600 but, y'know, in the future. Harry Potter DaVinci Code Wozniak/Jobs Tron Indiana Jones awesomeness.
Warbreaker by Brandon Sanderson
A fun fantastic introduction into Sanderson's writing. I'll follow up with more of his books.
Fire and Rain: The Beatles, Simon and Garfunkel, James Taylor, CSNY, and the Lost Story of 1970 By David Browne
For anyone who gets sucked into the culture and music of this era, it is a fascinating read. These four artists intertwined and crossed paths in completely unexpected ways, and affected folks including Joni Mitchell, Clive Davis, Mike Nichols, Peter Asher, Dr. Arthur Janov, Carole King and Devo along the way.
Moneyball by Michael Lewis


It was about data and baseball. I read it just as the season was starting. It clicked.





If any of these books look interesting, you can find 'em Here on my Goodreads page.
Plus I read the rest of those Game of Thrones books which took up a huge chunk of my reading hours this year.
::
Bad:
An unnamed unpleasantness
There was an event that happened in our home this spring that will go unnamed. Alls I can say is that I will be scarred for life. Some grody PTSD going on.
A buncha dudes I like croaked this year: Davy Jones, Ralph McQuarrie, Earl Scruggs, Adam Yauch, Doc Watson, Dave Brubeck, Andy Griffith.
For anybody who only knows Andy Griffith from his show or Matlock, please get a big orange drank and listen to his 1953 monologue called "What It Was, Was Football"...it will make you smile. It will.
Take/These Broken Wings/And Learn To Fly Again
My 80 year old father-in-law chose a pretty shitty time to break his arm while on vacation all by himself. I was out of town at a conference that I've always wanted to go to (SXSW) in Austin and my wife had to drive down to Nashville to be with him ON HER GOTT-DAMN BIRTHDAY. I had to leave the conference and fly back early to relieve the Tetris matrix of our family members who were so kindly making sure our son didn't die while we were both in different parts of the country. It was an unfortunate, inconveniencing event for everyone involved and it could have been avoided with a little bit of forethought. A real shame.
The Imperfect Storm

There was a pretty brutal storm in our area this spring featuring local neighborhoods hit hard by tornadoes and for-realgolf ball-sized hail.
Dr. Arwulf stepping down from his Sunday Best radio show.
His radio show on WEMU was my preferred way of starting my Sunday mornings. He inspired my enjoyment of early traditional jazz from the '20s, '30s and '40s. This year he stepped down but I do miss his quiet cadence and sleepy passion for great music. You can hear a brief clip of what he would offer In this introduction to a hot Sidney Bechet tune.
Telegraph Avenue by Michael Chabon
A writer I really like writes a novel about two guys who own a vintage record store in the Bay Area? Sounds awesome! In reality it felt really jive-ass. Michael Chabon must have done some research into this world but to me it felt really forced. How much does he know about the African-American experience? And collecting old Soul and Jazz sides? Ug. It all felt really forced which was a big disappointment for me.
Road Trip to Tennessee
My grandma has some pretty advanced Alzheimer's to the point where the caretakers at her old-folks-home recommended that she be put in a facility that specializes in that kind of care. So my dad's side of the family took a trip down to Tennessee to move her from one facility to another. While the trip went as well as it could, it is still tough to see somebody's memory slipping away like that.
My Great Depression
My company's stock dropped considerably in 2012 and I lost a lot of money. It sucks.
Weird Beard
Hats off to you dudes who can grow a beard.
I gave it my best for about 2 months this year and only found out that
1) I look bad with a skimpy-ass beard and
2) beards are awful itchy things to wear.



It did, however give me the opportunity to sport this swell Magnum P.I.-styled cookie duster for about 20 minutes.
Silver beard lining.
Sucks Gettin' Old.
Friends, I gotta tell ya, Almost upon the moment of turning 40 this year, my bones got creakier, my back got tighter, my joints make noise in the morning and my cuts take longer to heal. I have a scrape on my cheek that I got in early fall and I can still see it today. I feel as though I should buck up and say "40 is the new 17!" or something, but I genuinely feel older.
::

Thanks Innernets and those involved with my life.
Comments: 0