Friday, December 30, 2016
2016 Still Had Good Things
Things I Liked in 2016:

1. Blind dog. 2. Hilarious April Fool's joke on me. 3. Coaching the "Killer" Bees little league.
4. Tower Talk @ AADL. 5. Homemade toga. 6. Asshole cat.
7. Drum lessons. 8. New car named Julius. 9. Total babe w/lucky so-and-so.

American Film Institute Top 100 Movies
This year I took it upon myself to have seen all of the AFI 100 movies. And I did. More detail below.

Starring in the Indiana Jones Epic Stunt Spectacular

We went to Disney World and I got to be part of the Indiana Jones Epic Stunt Spectacular. A childhood dream realized.

Cubs Win!
Good to root for the underdog in some cases this year.

Bridge Street Social
My good friend opened his own restaurant Bridge Street Social which has amazing food and the smartest wine list I've seen.

This magic trick
I am still trying to figure out:


Bathroom Renovation
We spent much of the year ripping the plumbing out of a 130-year-old farmhouse and renovating the bathroom. We think the tradesmen we brought in may have been the first professional plumbers ever to set foot in the house. The main guy said "I've been a master plumber for years and I've never seen anything like this." It was an amazing spider web of galvanized, copper, steel, and just random tubing. Now the bathroom is like peeing in a wonderful luxury hotel. Still miles to go.

My sister got engaged
He's a good guy too. When I went out as the only old dude with a group of her friends years ago, I looked around the table and said "I like all of these people, but that guy is the best one. He should start dating my sister."

Trip to Toledo
Had a romantic trip to Toledo Ohio which included seeing the Mud Hens pitch a combined no-hitter and wonderful stay at The Casey-Pomeroy House.

Tower talk and "All Things Must Pass" viewing


On Record Store Day, Paul Kahlenberg and I had a blast reliving the old Tower Records days at the Ann Arbor Library.
Busting shoplifters, drinking in the art room, Y2K and getting Hulk Hogan to pay his late video fees all get covered.
You can experience it on my Soundcloud, bruh.
Kid Koala's
Nufonia Must Fall
We got to see an incredible ...uh...puppet show live action filmed musical performance on turntables with a bingo game. You kinda had to be there.

Jazz at Lincoln Center Orchestra at Hill Auditorium
Jazz greats with great friends.

Science Olympiad
My kid competed in the largest Science Olympiad in the world and his team got 3rd place for launching water rockets. NERD!

Jason Isbell show
I'm glad he's off the sauce. He's doing amazing music and his twitter is hilarious.

Sam Beam & Jsca Hoop show
My favorite music moment of the year. Seeing these two in an intimate performance at the Ark was beautiful

Internets and Computering things:

I was interviewed for this article about AllMusic which offers a bit of history about how the whole thing fits together.

Expect references to Brian Austin Green, Who Dat?, CDNow, Sadcore, a 4½ star teen pop album,
Cub Coda, Parachutes revisionism, and a hazily-remembered visit from Taylor Swift.

Henry programming in Python
My son expressed interest in making his own video games, so he and I both sat down and learned the very basics of the Python programming language. He even made a simple text-based game where it asks you questions ("How are you doing?") and depending on your answer, gives you a canned reply. No matter what, he has learned the bare bones of what programming is and that should give him a leg up in the future.

Beyond Yacht Rock podcast
ENDORSEMENT! If you like music nerds and laughing, you should check out the "Beyond Yacht Rock" podcast, featuring localish dudes JD Ryznar and Hollywood Steve Huey. They select a semi-made-up arbitrary musical genre and then count down a top 10.

The first week the genre was "Sultry Hits" (think Danger Zone and sweaty sax solos from the Lost Boys) and this week was "Try-N-Raps" (think Barney Rubble as the Master Rapper who is here to say/he loves Fruity Pebbles in a major way). The hosts know their inane musical history so if you and your pals like to sit around and discuss the merits of Pat Thrall, occasional guitarist in Asia, this is the podcast for you.

99% Invisible Podcast
A podcast about the unnoticed design of everyday things. It's cooler than it sounds.

Music I liked:
Love Letter for Fire
by Sam Beam & Jesca Hoop
By far the album I spent the most time with this year. Iron & Wine's Sam Beam's sandpapery voice interlaces so well with singer/songriter Jesca Hoop (who was a nanny for Tom Waits' offspring in the early 2000s!) it reminded me a lot of Gillian Welch and David Rawlings mesh together perfectly. The album is warm, intimate and rustic, and the acoustic guitars and simple percussion (Wilco drummer Glenn Kotche and former Soul Coughing bassist Sebastian Steinberg) set the songs off perfectly.

Tuns
by TUNS
Matt Murphy (Super Friendz, Flashing Lights), Mike O'Neill (the Inbreds) and Chris Murphy (Sloan) make some great power pop. If you like Sloan albums you will like this because it sounds like a Sloan album.

Modern Country
by William Tyler
Tyler creates these sprawling desert American landscapes of a mythical West. Many of the songs focus on looped and manipulated guitar with only bare insrumentation behind it. I can't wait for my next summertime road trip to try this one with the windows down.

Good Times!
by The Monkees
I was super exited to hear this record when I heard about the songwriters involved: Adam Schlesinger (Fountains of Wayne), Andy Partridge (XTC), Rivers Cuomo (Weezer), Ben Gibbard (Death Cab for Cutie), Noel Gallagher (Oasis), Paul Weller (The Jam) all contribute songs, plus a resurrected Harry Nilsson duet and a cover of an obscure song I associate with The Byrds. The whole thing feels fresh in a way that doesn't feel like a nostalgia act.

Give a Glimpse of What Yer Not
by Dinosaur Jr.
A great return to form from a veteran band, cranking out very tuneful distorted rockers.

case/lang/veirs
by Neko Case, k.d. lang, & Laura Veirs
This seems like an oddball recording: Three female singer/songwriters from vaguely different eras and backgrounds but it all mushes together very well. Laura Viers' voice is the most slight but I ended up liking her contributions the most. They're very honest and heartfelt.

Compilation
by Sheer Mag
This band has been described a billion ways, often inferring the Go-Gos and Thin Lizzy influences, but alls I know is they sound raw and soulful with a real sense of melody. I wish their stuff was on Spotify. You can see the video for my fave tune here.

Stiff
by White Denim
While I've liked other White Denim records better, this was a grower, and their wonky technical jamminess is always balanced with a real sense of melody and listenability. Most jam bands I stumble across rely too much on technical ability and extended jamz, but these guys keep everything tight and hummable.

Boots No 1: The Official Revival Bootleg
by Gillian Welch
I've long been a fan of Welch's debut, and this 2-disc collection of demos, outtakes and radio appearances from that era really felt good this fall. Simple instrumentation and honest performances are as good as would be expected, and a couple songs that never made the final cut are like finding an unexpected ten dollar bill in your pocket.

A Sailor's Guide to Earth
by Sturgill Simpson
Simpson has one of the most honest voices in country music today, and this album is a dark, gut-bucket collection of soulful southern muscle. It is said to be a letter to his newborn son telling him how to become a man, so there are layers to un-peel. I'm still not sold on the cover of Nirvana's "In Bloom" which takes me out of the flow of the record, but I may see how it fits someday.

An album that has been unavailable digitally just surfaced in Spotify. Unicorn was a bright and earnest British acoustic-based rock band from the mid-70s and "
Blue Pine Trees
" is my favorite of theirs.
My fave tunes in convenient Spotify form:





Movies I Watched:
Earlier this year I watched "The Apartment" with Jack Lemmon and Shirley MacLaine. It was so incredible that I realized there must be a ton of great movies out there that I had never seen. "The Apartment" is on the
AFI 100 list
and while I had seen about half, I had never seen "Ben Hur" or "All About Eve" or "Raging Bull" so I set myself the arbitrary challenge of watching them all by the end of the year.
Schindler's List was always my "really?!?" movie. (I have a theory that there are always movies that you think you should have seen but you've never seen and when you tell somebody you've never seen Schindler's list they say "Really? You've never seen Schindler's List? *REALLY?!?!?1!?*") and now I have seen it.
I have to say I recommend it heartily. Instead of watching the latest Adam Sandler movie on demand or just flipping through channels, you have the opportunity to watch something that is really incredible and timeless. I suggest it to everyone for 2017.
Movies I saw in 2016 that actually came out in 2016 (in rough order of how I liked them):
Rogue One
Captain America: Civil War
Oasis: Supersonic
Doctor Strange
The Beatles: Eight Days a Week
Fantastic Beasts and Where to Find Them
Everybody Wants Some!!
Kubo and the Two Strings
Zootopia
Deadpool
Ghostbusters
The Jungle Book
Hail Caesar
Batman very Superman
Teenage Mutant Ninja Turtles: Out of the Shadows
London Has Fallen
Independence Day: Resurgence
Books I Liked:
The Family Fang
by Kevin Wilson
The adult children of a couple of oddball performance artists try to figure out how the hell to make sense of their lives. Kind of like The Royal Tenenbaums if the kids turned out halfway normal.

Van Halen Rising: How a Southern California Backyard Party Band Saved Heavy Metal
by Greg Renoff
A meticulous documentation of the initial David Lee Roth era of Van Halen including the Van Halen brothers' upbringing, Diamond Dave's transformation from wannabe to preening, strutting cock-rocker, and a nearly-endless series of frustrated bassists. From high school parking lot gigs and backyard shows busted by the cops, to the boys fake skydiving in to a major outdoor festival.

Syrup
by Max Barry
Max Barry skewers the advertising industry and exposes how jacked up marketing really is. Max Barry also wrote Jennifer Government which was also quite good.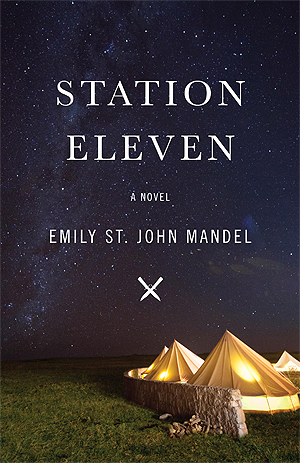 Station Eleven
by Emily St. John Mandel
Man, this one is a spooky post-apocalypse survival story that loops back on itself in six different ways. Recommended.

But What If We're Wrong? Thinking About the Present As If It Were the Past
by Chuck Klosterman
Klosterman asks a ton of questions and leaves it up to you to try to figure out the answers. He notes: Ben Selvin outsold Louis Armstrong in the 1920s. In 1956, Nelson Riddle and Les Baxter outsold almost every rock 'n' roll star not named Elvis, but they've been virtually erased from the public record. It's almost impossible to guess what will be important to future generations. Brain asplode.

Your Favorite Band Is Killing Me: What Pop Music Rivalries Reveal About the Meaning of Life
by Steven Hyden
Author Steven Hyden looks at the rivalries in music, beyond the Biggie/Tupac and Pearl Jam/Nirvana spats down to the lesser-covered Madonna/Cyndi Lauper creative wrestling match.

The Magician's Land
by Lev Grossman
The final book in The Magicians series (Harry Potter in Narnia with angsty college students) and I think it did a good job of feeling epic and wrapping up loose ends.

Full list here:
https://www.goodreads.com/user/year_in_books/2016/738761
TV I Saw:
Stranger Things
Much has been said about this so I don't need to say more, but I love the concept of VHS-Core filmmaking and I watched this twice.

The Magicians
Much like the books: horny college students leave Hogwarts and go to Narnia. The magic they do is cool and there are funny things they say.

Soundbreaking
Like "Classic Albums" but not quite as nerdy.

Parks & Rec
Hey, this is super cute, plus this scene about Fartsicles made me laugh so hard I couldn't breathe:






Horrible, Horrible Things:




George Martin
Ron Glass
David Bowie
Ralph Stanley
Kenny Baker
Carrie Fisher
Prince
Phife Dawg
Merle Haggard
Leonard Cohen
Gene Wilder

Grandma Johnson & her sister Polly



Cops shooting people all the time
People driving cars into crowds
People shooting up rock shows and nightclubs
Brexit

Staring at my phone



The media/press lying to us all the time in the name of advertising revenue
The sheer quantity of fucking horrible ads on my own website
Friends who got fired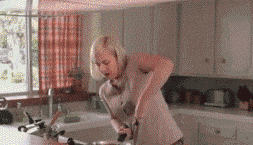 ::


Thanks Innernets and those involved with my life.


---
Comments: 0