Friday, December 31, 2021
2021 Was a Year:
Home School • Barbaric Yawp • Knowing Look Upstate Dreaming • Pure Michigan • Axe Me No Questions Wedded Bliss • Firelight • Otherworldly
Vaccination Time, Come On!
Holy shit you guys. What a relief, especially when Henry could get his shots, and then the little kids were OK'd. We felt different, like superheroes. Knock wood but with our mask diligence and luck, we ain't got the 'Rona even once. It was nice to hug my mom again.
Back 2 School
After a year and a half of virtual school, Henry was finally able to go back to school in person. He's got a great group of friends and was able to go to a sort of a homecoming in the front yard of his high school. He also joined the robotics team The PiHi Samurai to build cool robots, plus this summer he went to driver's ed and got his learner's permit. Good kid.
This Old House Spent a lot of time and energy working on the old farmhouse this year.
We removed wallpaper and repainted, repaired and replaced all the window screens on the house, fixed and re-glazed the storm windows, replaced old insulation, bought deck furniture, and (most excitingly) pulled up old carpet to find decent hardwood underneath. On to electrical, fireplaces, refinishing floors and building bookshelves in 2022.
Axe Throwing
Henry's grandparents got him a session at the unfortunately-named Axe Ventura for his birthday and it was a blast. Sorta like a more dangerous version of bowling: you sign a waiver longer than the bible, then they hand you an axe and you can throw it wherever you'd like (ok, that part isn't true, but it is fun).
Djangophonique
A local Gypsy jazz band who really has the chops. Their free concert in Ypsi was the first live music I saw in over a year and it was nice to hear.
Upstate Dreaming

The family took a socially-distanced trip to Northern Michigan and the U.P., staying at friends' cottages and generally having a relaxed time.
We made fires, saw lakes and trees and read books on screened-in porches.
We Were the Champions
Through some high-class connections, we got to watch a Tigers game at the fancy Champions Club at Comerica Park. A buffet, great seats and museum's worth of memorabilia including the two World Series trophies.
Bell's No Yeah, Stiegl Radler Grapefruit Beer, Bell's Official Hazy IPA
Three great beers this year, especially the oddball Stiegl grapefruit beer which is amazingly refreshing.
Columbus, Ohio!
We took a mini-vacation to the wonderful burb to visit Otherworld, a bizarro art collective of light and space, and also hit the Marvel Comics exhibit at the science museum. Plus some triumphant hot dogs and veggie dogs at Dirty Frank's. Excelsior!
This was our favorite room. All mirrored surfaces with an antique chair and phonograph.
The best part was that there were a stack of replica 7" records on the table and if you put them on the phonograph they would play different tunes and change the lighting.
Dreamscape Immersive
On this trip, Henry and I did a VR experience at AMC Dreamscape which was sorta life changing. There are only four of these theaters in the world (L.A., Dallas, Dubai, and Columbus) and you get strapped into a rig with goggles, earphones, a backpack and then trackers on your feet and hands, then you go into a 15x15 foot room and when they flip the switch you are standing in an old Indiana Jonesian museum. You step out onto a balcony and you can "see" hundreds of feet below you as the wind blows your hair. You look to your left and right and see the other people in your party dressed as explorers and airmen. You reach out to flip the lever and the lever is actually in your real hand! You walk and enter a cave and grab a flaming torch AND THERE IS A REAL TORCH IN YOUR ACTUAL HAND! You wave the "torch" at cobwebs and the flame burns the cobwebs away. The floor gives way and your stomach drops, your feet feel the vibrations. You walk onto a platform in a mine shaft and take a roller coaster ride, all while standing in place.
Pie Pan
Got a new pizza pan from Lloyd Pans and it seems to be solving my soggy bottoms problems.
Atomic Starburst Pottery
Penny found a set of this swank Atomic Starburst pottery in a box in the barn and it is the bees knees.
A Taco Truck on Every Corner
One of the bright sides of this year has been that some folks on our block have been coordinating with local food trucks and every Tuesday we have a different truck right down the block. Favorites have included Tacos El Mariachi Loco, The Iron Food Truck (chicken and waffles), PizzaPazza (wood-fired pizzas in a truck!), Ray's Red Hots and Tim's Good Food Grill (sliders).
Two Weddings
After waiting through the most uncertain times, some great kids got married this summer. Nice to see family being safe and happy.
Renaissance, Man
Since we were unable to do much travel this year, we decided to make a weekend out of getting a hotel room and visiting the Renaissance Festival. The jousting, Washing Wenches and falconry were as good as always, but the nicest thing was being in a hotel for the first time in like 18 months. No bills to pay, no laundry to do, no meals to cook. Just laying in bed and watching The Meg over and over again.
Henry has been working on playing the drums, composing music, and creating 3D art in Blender.
This video combines all of these and is beyond cool.
Plus: I went to a cool opera in Detroit, we discovered Garam Masala and Za'atar seasonings, Penny started putting LED candles on timers all around the house (big fan: you just come into a room and a little candle is just shining away at you), the Ann Arbor Civic Theater filmed a little play on the porch of the farm, and my buddies and I re-screened the porch at the Cottage while I ate some of the best food of my life.
Tunes: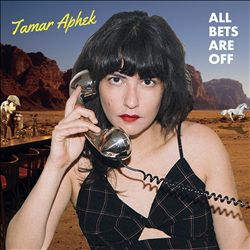 All Bets Are Off
- Tamar Aphek
Oh man. This album was unlike anything else I heard this year. Tamar Aphek is a pioneer in Israel's underground rock scene and the album feels like a rocket taking off. Raw and unexpected, but still very tuneful and darkly beautiful. My friend Heather summed it up when she wrote "Frequently, All Bets Are Off feels like a collection of noir short stories from the femme fatale's point of view. "Stab him with your high heels/Then run," she sighs on "Crossbow," a standout that sounds like a chase scene with no escape. Poised somewhere between elegance and ferocity, All Bets Are Off is an exciting debut from an artist who thrives on the unexpected."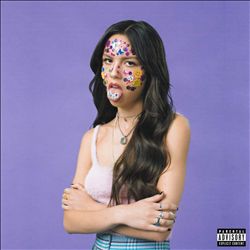 Sour
- Olivia Rodrigo
I resisted the zeitgeist single "Drivers License" for a long time, but once I listened I was hooked. Much along the same lines of a Taylor Swift or early Fiona Apple, the songs have a clean sheen but lay bare the feelings of a frustrated and conflicted teenager in love.
Pohorylle
- Margo Cilker
My musical Carnac the Magnificent Steve Bekkala hepped me to this Oregon singer/songwriter whose album embraces elements of the best Emmylou Harris / First Aid Kit / Gillian Welch / Maren Morris flourishes while still feeling fresh. Just solid songwriting and delivery, almost like if Emmylou covered an entire record of b-sides from The Band.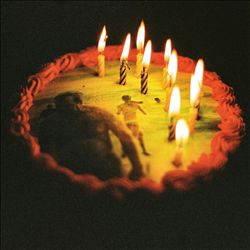 Happy Birthday, Ratboy
- Ratboys
This unfortunately-named band offers a sweet-voiced and twangy pocket of tunes. While the name sounds like a skuzzball hair metal act, their sound is more like Hope Sandoval from Mazzy Star fronting Son Volt.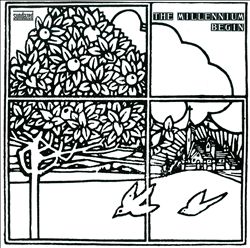 Begin
- The Millennium
This 1968 album was reissued in 2021 and showcases a forgotten early psych-pop band that never quite made it. The songs are wonderfully-crafted and lush, on par with similar recordings by the Beach Boys and the Byrds. At the time, it was the most expensive album Columbia Records ever made, once forgotten, now remembered.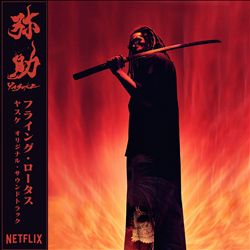 Yasuke
- Flying Lotus
My son turned me on to this one. Flying Lotus is an electronic/instrumental hip-hop producer who focuses on soundscapes and deep grooves, he was commissioned to write the score for an anime series inspired by a 16th century African samurai. Aside from the hip-hop elements album also "often taps into the noirish romanticism in Vangelis' Blade Runner score" and Pink Floyd's spacey experimentation.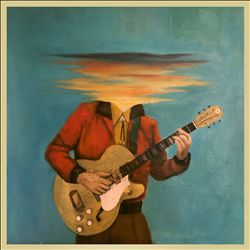 Long Lost
- Lord Huron
Another sprawling and reverb-laden offering from this Michigan/California act. The compositions are simple but the soaring sonics always remind me of up north evenings.
Other You
- Steve Gunn
I hadn't heard Steve Gunn before this album but it was perfect for album for late summer afternoons. Layered guitars and unobtrusive vocal melodies somewhere between Sam Prekop (from The Sea and Cake) and David Gilmour's solo work.
I Don't Live Here Anymore
- The War on Drugs
More of the same from Adam Granduciel -- broad strokes of guitar reverb and Michelob commercial rainy streets but he still nails it down. A fine headphone album and background music.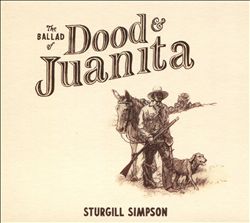 The Ballad of Dood & Juanita
- Sturgill Simpson
This album holds a special place for me. It came out when I was up north with a bunch of pals and we waited to listen to it until after the fire was built and the moon was coming up. The album is less than a half-hour long but is a cinematic story of a Civil War vet tracking down his kidnapped bride, and feels like a companion piece to Willie Nelson's "Red-Headed Stranger" in the best possible way.
I also did a Spotify playlist of my fave tunes.

Computers and Technology:

This video about British Markets:

Narrated by Lee Titt, come for the poorly-identified animals, stay for the wild miscalculation of the number of giant pencils.
You're Wrong About
podcast
Mike and Sarah are journalists obsessed with the past. Every week they reconsider an event, person or phenomenon that's been miscast in the public imagination.
Cocaine & Rhinestones - Season 2
podcast
This season has been an incredible deep dive into the career of George Jones. Cocaine and rhinestones indeed.
The Rewatchables
podcast
Movie fans sit and discuss the most rewatchable movies of all time. (Think of a movie where if you're flipping channels and it is on, you gotta stop and watch at least one scene... that's a "Rewatchable.")
The Big Picture
podcast
This one is a bit hit or miss, but they do fun rankings of movies including the occasional Movie Draft where they pick a year or a category and select their roster, fantasy football style.
The Marx Brothers Council
podcast
OK, definitely not for everyone, but these hosts have already forgotten more about the Marx Brothers than I will ever know.
New Phone, Who 'Dis?
Upgraded about six versions to a new iPhone this year. I was glad that they are making the iPhone 12 Mini since the bigger they get, the harder it is to cram them into my pocket. I've come to the realization (justification?) that a phone should be like shoes or a mattress. You end up spending a significant amount of time with these things, better to get the one you want as opposed to being frustrated with the limitations of your old busted thing.
HBO Max & Tubi
Both of these streaming services make the list for different reasons. HBO Max consistently has a lot of good stuff to watch, including some of the great TV series I just never got around to seeing before. And Tubi has a buttload of terrible disaster movies.
Books:
Deathless
by Catherynne M. Valente
My favorite book of the year by one of the most gifted authors I've ever read. Valente tells a story of the history of 20th century Russia (kinda) through the experiences of a young woman who becomes the child bride of Koschei the Deathless (a mythical Russian devil) and works toward his undoing. Magical talking guns! Plant golems! House Elves! Birds that transform into handsome soldiers! Red scarves! The writing is like poetry and so evocative, it plays out like a movie in your brain.
Stick
by Elmore Leonard
I had breezed through a handful of pulpy modern gumshoe mysteries that I had found in free little libraries while my beloved AADL was closed down and enjoyed them, so I decided that I should probably go to the source and read some Elmore Leonard. Surprise surprise, I read about six of them and loved every one. This was the best of the best in my opinion (so far), but they are almost all relatively interchangeable and enjoyable.
Little, Big
by John Crowley
This is one that I tried to read about five years ago and really was enjoying it but I realized that I wasn't in a place to get as much out of it as I should so I put it down. 18 months of pandemic lockdown seemed like it should offer the time to concentrate and it really paid off. A tale of multiple generations of somehow magical people who live on the outskirts of what is visible, and the way their lives get smaller and closer as technology and society close in.
A photo of a passage from Little, Big
Beautiful Ruins
by Jess Walter
An unexpected delight, this book follows a screenplay for a mediocre war picture from its beginnings in a forgotten Italian inn to Hollywood over half a century. Romantic and honest, this was a smart beach read.
Utopia Avenue
by David Mitchell
An easy blast. This book from David Mitchell (The Bone Clocks, Cloud Atlas) tells the tale of a fictional psychedelic rock band in 1967 as they brush elbows with David Bowie, Janis Joplin, Keith Moon, Leonard Cohen and Sid Barrett and try to figure out how to be a rock band with drugs, sexuality, writers block and the inevitable multiverse-splitting personality disorder/demonic possession.
The Way of Kings
by Brandon Sanderson
Sanderson has been recommended to me repeatedly and I dug into the first book of this series. Huge worldbuilding over a thousand pages involving religions, magical armor, cultural economy, souljewels and all kinds of gooey fantasy stuff along the lines of The Wheel of Time and The Lord of the Rings.
Full list of stuff I read
here at Goodreads
:
TeeVee:
I usually write that I don't watch much TV but this year I decided I would tune into many of the great shows of this Second Golden Age of Television. True Detective (Season 1) The Wire The Sopranos Schitt's Creek Log Cabin Living (if I believed in guilty pleasures, this would be defined as one) Bridgerton WandaVision The Falcon and the Winter Soldier Loki What If...? Hawkeye Love, Death, Robots A Discovery of Witches
Icon
was a PBS show about Rock Music photographers and was super compelling. HBO Max/The Ringer Music Box series Classic Albums
again
The Beatles Get Back
I mostly watched just for these mugs though.
Movies:
(mostly Marvel movies, tbh)
Spider-Man: No Way Home Shang-Chi and the Legend of the Ten Rings Black Widow Palm Springs Red Notice Godzilla vs. Kong Summer of Soul Justice League Snyder Cut Jungle Cruise Birddemic House Shark Christams Twister:
Bad News:
Those we lost: Nanci Griffith Aunt Helen
Mr. Jacobson
Michael Nesmith Charlie Watts Dusty Hill of ZZ Top Biz Markie There was a school shooting close to home and it caused a lot of hopeless anxiety. There was a massive wind storm at the Cottage up north. We came out mostly unscathed but many neighbors got hit pretty hard, and it is very troubling to see photos of the area and not be able to zip up there and check in on it. Thankfully good neighbors took some photos and put our minds at ease before we got up there with the insurance guy. A bunch of knuckleheads jacked up on Mountain Dew and misinformation tried to take our country by force last January.
Bernie Sanders and I ended up wearing the exact same thing to Biden's inauguration:
Times was hard for a lot of people but I can't help but feel hopeful for our future. Here's to two oh two two.
Comments: 0