Saturday, December 31, 2022
2022 for Me and You:
2022 for Me and You:
[If you can't read this on your mobile device, try here]
The Happiest PJ on Earth • Ol' Charlie • Henry the Wiser Library Nook • Orange Bird • In This House... Date Night • Space is the Place • Half-Century
50th Birthday
Every 10 years I throw a party for family and friends and this year was a blowout at the Pittsfield Grange. Drinks from Voyages Wine Shop, pizza from Buddy's, pies from Grand Traverse Pie Company, music, Atari games, puzzles, coloring pictures of Mr. T, great pals, and I made 50 nametag stickers with the things that I love most and all my loved ones wore them proudly. Here's to 50 more!
The AMG Project
Early in the year, Michael Erlewine (the guy who started the All Music Guide) approached me with a concept: He felt as though there should be a book detailing the history of the All Music Guide from its inception as a book through its online presence (even before the World Wide Web existed) and beyond. He didn't think he should write it, he indicated that it should be in the voice of all the people who worked at AMG and I agreed. So far I have conducted dozens of interviews and pulled together a 130-page oral history that is about 3/4ths of the way done. I'm not sure what the final result will be, but I've had a lot of fun pulling the story together -- hearing the parts that contradict the other parts, and generally basking in the inexplicable way the whole thing came together. My hope is that in 2023 I'll have something that we can all read and laugh about.
Colonel Johnson, in the Library, with the Candlestick
The big project for the year was to build a series of bookshelves in the living room at the farm and transforming it into what we call "The Library." It took about six months, a lot of trial and error, thousands of pounds of red maple, gallons of stain, splinters, blisters, a borrowed radial arm saw, the patience of my son as I made him do manual labor, the lighting genius of my wife, multiple appointments with an electrician, muscle from my oldest brother and my newest brother, and finally contentment. More photos here.
Hardwood Floors at The Farm
Before the library went in, we had to have the floors refinished. Ann Arbor Hardwoods did a bang-up job, stripping out the old varnish, sanding and staining the floors like pros.
Fixed my Ice Cube Maker
For years, the ice machine in our fridge has made a lot of clunking noises but very few ice cubes. I looked at some YouTube videos, figured out what I needed to replace, and then bought the thing that needed to be replaced. Sounds like a small victory, but it no longer sounds like a group of chain gang workers are pounding away in my freezer, and I get ice cubes whenever I want.
Disney Trip
After old man COVID cancelled our trip in March 2020, we finally got down to Disney World this spring. We stayed in the luxurious Coronado Springs hotel and got to see the new Star Wars park. We rode on the newest Star Wars rides, walked straight onto the Haunted Mansion twice in a row, ate at the cool-ass retro steampunk restaurant The Edison, and had a generally good time until we were supposed to leave.
April Fool
Despite the fact that we were on vacation, my hilarious wife snuck about a dozen pictures of squirrels with in-joke phrases on them and hid them all around our hotel room on April 1st. She even brought tape and everything. She gets me every year and I hope it never stops.
The story behind this one is that once we were at a Mexican restaurant and a teenaged kid was holding his to-go box. His sister or somebody crashed into him and his leftover fajitas went splatting to the floor. Without even bothering to hear the story, the exasperated mom just looked at the mess he made and said "Oh, Mitchell." Like she had been there a thousand times before. It instantly became an inside joke for us.
Talking with Steven Hyden
One of my favorite music critics wrote a book about Pearl Jam this year and I got to interview him for AllMusic. We discussed Pearl Jam, the Grateful Dead and bootlegs, how live albums fit into an artist's discography, but mostly it was cool to chat for an hour with a guy who seems to have a lot of the same takes as I do. But, y'know, smarter and more published.
Henry at the Polls
Henry worked the election this year as a poll worker, starting at 6 in the morning and ending around 10 at night. He enjoyed the experience and it will look good on his college application. He got his paycheck and when he saw the payroll tax they took out he said "Welp, they better fix the roads now."
Anniversary Trip to Midland
My darling bride and I celebrated our 25th anniversary in glamorous Midland Michigan at a very fine hotel and got to tour the Alden B. Dow Studio amidst drooling over dozens of mid-century modern houses and buildings. We had a dinner I will never forget and loved the cute breakfast spot in the hotel.
Violet
She is my niece and I am delighted to announce that she will stay a squishy baby forever.
Voyages Wine Shop
One of the best guys I know opened Voyages Wine Shop in Lansing which is one part high-end wine emporium and one-part neighborhood bodega.
Chicago, the Windy Apple
We had a great mid-summer weekend trip to Chicago where we ate at a secret spy restaurant, breakfasted on Firecakes Donuts, hit up a swoonworthy vintage hi-fi and record shop called ShadyRest Vintage & Vinyl, and snagged drinks at a swank underground speakeasy under Gilt Bar called "The Library."
Plus: Visits to the Cottage with family and friends, father's day old time baseball and old cars at Greenfield Village, food trucks, barn swallows, Third Wednesday, good times, lotsa laughs.
Tunes: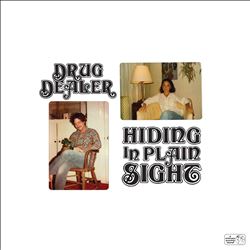 Hiding in Plain Sight
by Drugdealer
A sunny Laurel Canyon-infused series of heartfelt songs. Some funky, some groovin', some strutting, all tuneful and hooky.
Dragon New Warm Mountain I Believe in You
by Big Thief
I didn't anticipate liking this overly-long album as much as I did, but the loose, folky arrangements and earnest broken vocals kept me coming back.
Dead & Born & Grown
by The Staves
Three sisters from the UK harmonize like the Andrews Sisters over indie folk instrumentation.
Michael Rault
by Michael Rault
A bright and poppy Nilsson-inspired album of big simple songs with lush floating production.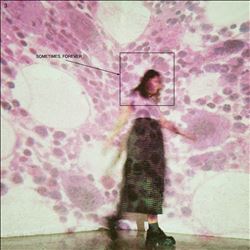 Sometimes, Forever
by Soccer Mommy
Gruffly sweet indie pop reminiscent of '90s alt-rock with some great understated quietly loud vocals from Sophie Allison.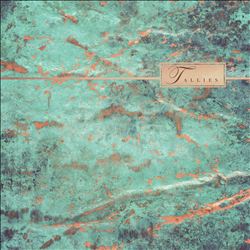 Patina
by Tallies
Do you guys remember The Sundays? You would like Tallies. Some of the sweetness of Harriet Wheeler tarnished away but still lush and full of static & silence.
SUPERPREMIUM
by dtrenz
Someone who has been threatening to drop an album after years of creating beats finally did it. Hypnotic and sultry bloops and beats reminding me of Dabrye and Midwest Product.
Big Time
by Angel Olsen
A proper singer/songwriter album from this big-voiced artist, the songs remind me of Emmylou Harris, Neko Case and Loretta Lynn at different points.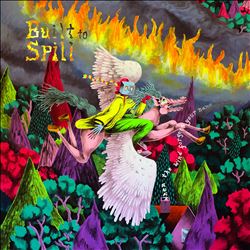 When the Wind Forgets Your Name
by Built to Spill
Still one of the best guitarists out there, Doug Martsch not only hits the scroodley notes but writes a supremely hummable and tuneful guitar line unlike any of his peers in indie or hard rock.
Bronco
by Orville Peck
Still not sure if this guy is serious, but he records modern Roy Orbison/Johnny Cash outlaw cowboy songs that echo over the dusty plains in the friskalating dusklight, all while wearing a mask of long fringe and sporting the body of a pro wrestler. The songs and vocal delivery are terrific but I honestly can't tell if he is Johnny Horton or Weird Al.
I got to see Nick Mason's Saucerful of Secrets performing early Pink Floyd songs. I got to see my favorite local gypsy jazz combo Djangophonique at Blue Llama and the North Star Lounge. I saw my friend Rollie Tussing play a great set at The Ark. Got to see White Denim playing outdoors at a park in Ann Arbor. Coverboy at the Cadieux playing a set of songs by The Cars. I saw Television City and All Over The Shop in my fave double-bill of the year. Boogie-woogie legend Mr. B played a springtime concert on our street while I served up free hot dogs and veggie dogs to our neighbors. Saw my first-ever Phish show in the rain at Pine Knob. My kid and a bunch of his friends played a drum recital in the barnyard and nobody called the cops.
My usual list of Spotify tomfoolery is available here:

Computers and Technology:
Domo Arigato, Mister Roboto
Henry joined his high school's robotics team PiHi Samurai and really found a community. His concept for the team t-shirts was chosen as the best design, he built a full-sized samurai costume for the mascot to wear during competitions, and he earned his varsity letter.
This McSweeny's article called "What Your Favorite Sad Dad Band Says About You"
New (to me) Podcasts:
Fly on the Wall
David Spade and Dana Carvey riff off of each other and interview former SNL members. Friendly and funny.
You Must Remember This
An incredible deep dive into old Hollywood stories.
Flightless Bird
A guy from New Zealand got stranded in the USA when the whole planet went into lockdown so he tries to understand American culture.
How Did This Get Made?
Three funny people tearing apart the dumbest movies ever filmed.
This insane Australian burp:
Good Earth LED Lighting
These long strips of LED lighting from Good Earth are pretty cheap and come with a remote control to customize the exact light you want.
The
Obscurest Vinyl
and
Ordinary People Memes
instagram feeds.
Honorable mention to 80s News Screens
This Tweet
Twitter was kinda a shitshow there near the end, but one time Jason Isbell responded to my tweet.
Books:
My Year In Books
is available online. Looks like around 11,000 pages read and 30ish books.
The Invisible Life of Addie LaRue
by V.E. Schwab
France, 1714: in a moment of desperation, a young woman makes a Faustian bargain to live forever and is cursed to be forgotten by everyone she meets. Thus begins the extraordinary life of Addie LaRue, and a dazzling adventure that will play out across centuries and continents, across history and art, as a young woman learns how far she will go to leave her mark on the world. But everything changes when, after nearly 300 years, Addie stumbles across a young man in a hidden bookstore and he remembers her name.
The Last Wish / Sword of Destiny
by Andrzej Sapkowski
The first two "prequel" books to The Witcher series are very light (as far as epic sword and sorcery stuff goes) and enjoyable, and make a great companion read to the TV show.
The Glass Hotel
by Emily St. John Mandel
From the award-winning author of Station Eleven, an exhilarating novel set at the glittering intersection of two seemingly disparate events–a massive Ponzi scheme collapse and the mysterious disappearance of a woman from a ship at sea.
Burning Paradise
by Robert Charles Wilson
A great sci-fi page-turner about when a small group of conspiracy theorists (ok, hear me out) discover that a layer of celestial nanobots have been controlling and placating the population of the earth for a century. No WWII, no Great Depression. Is this extraterrestrial manipulation good or bad?
The Girl Who Circumnavigated Fairyland in a Ship of Her Own Making
by Catherynne M. Valente
My favorite author crushes it in this much-loved young adult fantasy book. Her ability to create a meaningful scene while using beautiful and unexpected language. Preteen protagonist September is joined by the Green Wind in a jacket and a wyvern/dragon who was created from a library. Then it gets weird.
Hard-Boiled Wonderland and the End of the World
by Haruki Murakami
Two interlaced novels that alternate chapters, one about a human computer and a scientist working on "sound removal" technology, and the other set in a fantastical enclosed city where your shadow is removed from you in order to do the necessary manual labor until it dies out.
To Sleep in a Sea of Stars
by Christopher Paolini
A space explorer / scientist gets infected with an invasive species that becomes a bio-suit allowing her to communicate (and kick the ass of) the sudden alien invasion (which was awakened by her discovering the space suit species). This will probably be a mediocre series of movies at some point or a show on FX but the book was a ton of fun.
Let's Go (So We Can Get Back): A Memoir of Recording and Discording with Wilco, Etc.
by Jeff Tweedy
The Wilco frontman has proven to be a very engaging author as he goes through his life and what it means to be in a rock band. A great anecdote is when he tried to convince his fellow third-graders that he wrote and recorded "Born to Run:"
TeeVee:
The Bear Light & Magic Sex Education Station Eleven Andor The Witcher Trainwreck: Woodstock '99 Freaks and Geeks Love, Death, Robots Community Bridgerton Season 2 House of the Dragon Stranger Things Season 4 Wednesday Party Down Only Murders in the Building Attack on Titan/Jujutsu Kaizen/Cowboy Bebop The Queen's Gambit My Next Guest Needs No Introduction With David Letterman The Crown Season 5 The Umbrella Academy Squid Game Moon Knight
Movies:
Prey The Batman Redline RRR The Mitchells vs. The Machines Top Gun: Maverick Licorice Pizza Nightmare Alley Doctor Strange in the Multiverse of Madness Neil Young's Harvest Time Kimi Weird: The Al Yankovic Story The Adam Project Black Panther: Wakanda Forever Thor: Love and Thunder Don't Look Up Hocus Pocus 2 Moonfall Bullet Train Death on the Nile Downton Abbey: A New Era Elvis Jurassic World Dominion Uncharted Morbius
The Meg
We've always joked that every time we check into a hotel, the shark movie The Meg is on TV. It started when we went to Chicago a couple years ago and Henry got sick on vacation. All we could do was hang out in the hotel room while TNT was having a Meg Marathon so we watched it on and off a number of times. Last year we were in a hotel somewhere and joked "Man, I hope The Meg is on" and it was. We went on a mini-vacation this fall, checked in and, yep. The Meg was on.

Bad News:

Charlie
The ancient, creaky, and sweet farm cat passed on after using up at least 17 of his 9 lives.
Take a Leak in the Bathroom
Our bathtub started leaking into the kitchen and despite plumber visits and heavy recaulking, we still can't completely figure it out.
Dryer Debacle
When we bought our house in 1999 there was a late-eighties clothes dryer already hooked up in the basement. It worked valiantly for another two decades but crapped out this year. We bought a replacement but when they dudes delivered it, they couldn't get it down the stairs. What I didn't realize is that when we bought the house, they had to re-build one of the basement walls, so the stairwell was now 27⅜ inches wide and the dryers are all like 30 inches wide. After demolishing the existing broken dryer and hauling it out piece-by-piece, we had to find a slightly smaller apartment-style dryer that was exactly 27⅜ inches in width, and then cram it down our basement steps. As we were bringing it down, there was one point where all of us removed our hands from the dryer altogether and it just hung there, wedged in the walls that were exactly the same width. Ultimately, we crammed it down the stairs and got it installed, but it was a process.
Flight Cancelled in Florida = Cannonball Run
The Disney trip on Spring Break was great but a massive storm blasted into Florida just as we were leaving and flights were cancelled for days. We thought quick, rented a car and made a Cannonball Run-style drive up the entire nation. Unexpected, but we were able to roll with it, sleeping in a crappy motel and introducing the boy to Waffle House.
The Erosion of Our Rights by Criminal Architects
By selectively placing shitheels onto the Supreme Court, the fringe right has stripped away peoples' rights to choose what happens to their own bodies, while one of them is married to a woman who was actively advocating for a hostile takeover of our Capital. They're stepping over the line between church and state and preventing the EPA to set emission standards and stretched out Title 42 longer than intended. I was glad to see Ketanji Brown Jackson (possibly the most qualified justice ever appointed) get there, and at least Michigan proved to be a bastion of light in November.
Those who left us: Scott Mills (one of our running buddies who inexplicably died this year and I still feel like I see him on the street once a week) Mark Lanegan
(I ended up writing a whole article about him on AllMusic.)
Mimi Parker Angelo Badalamenti Glenn Johnson
(another friend gone too soon)
Christine McVie Ryan's Mom Jerry Lee Lewis Hagrid Loretta Lynn QE II Nichelle Nichols Taylor Hawkins Joey the Dog Heather
(I can't even put words around this yet)
COVID
In general I feel that COVID is bad, but holy shit did I get COVID this year. After two years of masking, washing, vaccinating, boostering and not hugging my mom, I finally got the 'VID and it. was. awful. By far the sickest I have ever been... at one point I actually thought maybe being intubated would be a good idea. My wife nursed me to health and a delivery of chicken soup from a friend probably saved my life, but I was down for the count and I would only wish it on the worst of my worst enemies.