Friday, September 03, 2004
A bummer evil killed her parents
I'd like to open my afternoon guest bloggin' tenure
here at .:DW?:. with the following: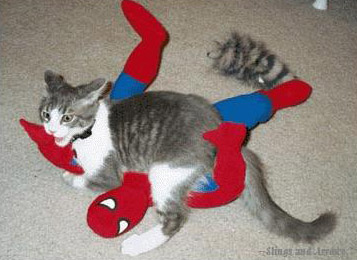 ::
Kill Bill Vol. 1
captured in exciting ASACII form
::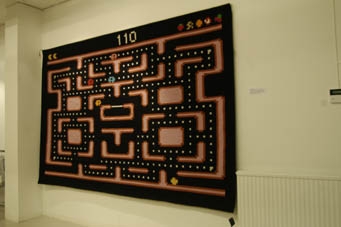 Break out the foldin' money, cause it's Pacman! In rug form!

::
Episode III:
Word on the street is that we'll be getting a goofy little scene where we hear Yoda fart. Yoda. The wise, all-powerful, ass-kickin' Jedi Master. Lowered to the level of a cheap fart joke.
Still
think
E3
is gonna be a good movie now? The prequels are dead to me! There are no prequels!
::

Defamer.com has come up with a brilliant interpretation of that new Paris Hilton logo, breaking down all the subliminal elements...



::
Chia-Keyboard.
Cha-cha-cha-chia!
::

Nintendo Controller Hot Pants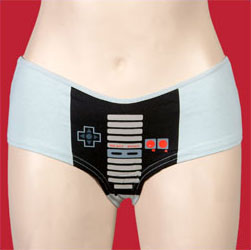 Are these beauties 10 pounds of sexy in a 5 pound bag, or what?

::
Thanks
Gizmodo
Thanks
Boing Boing
Thanks
Joystiq
Thanks
Zac
Comments: 0