Squirrels are birds, Right?

Three new Porchsleeper MP3s available:
1972
An ode to the golden days of FM radio, back when you could hear real music. Complete with Thin Lizzy dueling guitar onslaught: the spirit of '72.
Garage
Brian's advice to the kids starting their multi-platinum careers in Garage Rock. Kid, You'll never get far, playin' rock n' roll guitar like me.
Johnny & Joyce
Derek's Downriver ballad recounting Johnny's difficult choice between the uncertain single life as a bachelor and the comfort and complexities of being in a relationship. Ooooh, it'll be alright.
::
Hah! Pretty funny and snide comments on
MSNBC's oscar coverage
.
Sorta ballsy for Microsoft and NBC to be catty like that but whatever, they're right: "Adam Duritz seems to think that because he's performing a song from an animated movie, he needs to dress like a cartoon character. He's wrong."
::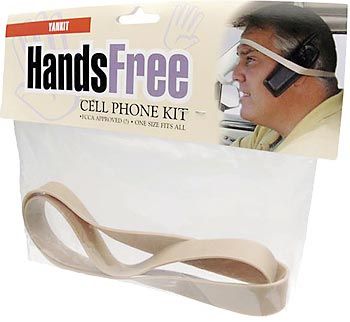 ::
Totally fucking crazy spam? OK!
-----Original Message-----
From: Churlishness M. Dieticians [mailto:asphyxiates@dva.or.kr]
Sent: Monday, February 28, 2005 9:34 PM
To: Zacjoh
Subject: Salut!
Hello, handsome!
Ar elwak
I shall always be a priest of love.
Friends are like fiddle strings, they must not be screwed too tight. You can't expect to meet the challenges of today with yesterday's tools and expect to be in business tomorrow.
Aristocracy is always cruel.
It is a fact that you project what you are.
You should look straight at a film that's the only way to see one. Film is not the art of scholars but of illiterates.
From the cradle to the coffin underwear comes first.
My ass contemplates those who talk behind my back.
A person wrapped up in himself makes a small package.Work is our business it's success is God s.
The urge to gamble is so universal and its practice so pleasurable that I assume it must be evil.
::
I have to admint, I'd be totally up for seeing this
soul-flavored rollerskating movie
.
"Lovely Day" on the soundtrack and a tough-looking Chicano rollerskate gang? Brother, that's "
Skatetown U.S.A.
" all over again.
::
So I'm kinda torn. On the one hand,
this VW Golf ad featuring the corpse of Gene Kelly
is pretty spectacular: The way they make him breakdance in the rain is really freakin' sweet.
But at the same time, if this technology puts me into the Zapruder Film with a puff of smoke behind the grassy knoll, I'm gonna be pissed.
::
OK freaks, Grispin Glover's avant-freakout film "What Is It" will be showing at the
Ann Arbor Film Festival
, complete with topless chubby girls, screaming slugs and an all-Downs Syndrome cast.
WHAT IS IT?
Crispin Hellion Glover. 35mm, 72 min.
Experimental Narrative.
Saturday 19, 9:30pm Michigan Theater
Trailer
Here
::



gotta go...

::
Thanks
Lee
Thanks
Chicago Dave
Thanks
Jamnes
Thanks
Burnlab
Thanks a million
Ryan
Happy Anniversary
Sara
&
Steve
Comments: 0